Natasa Peric-Concha, PhD, BSc (Hons) LCHE Registered Homeopath, Lecturer and Natural Health Practitioner W: thisishomeopathy.co.uk E: natasapericconcha@gmail.com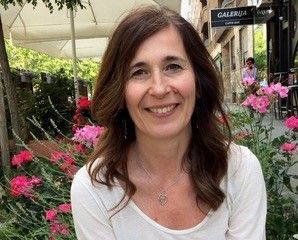 Natasa's practised homeopathy since she qualified in 2009 both in London and in her homeland, Croatia. Alongside her private homeopathy practice, she lectures and mentors students at the Centre for Homeopathic Education that is the largest homeopathy college in the UK. Natasa also holds a PhD in Natural Sciences which allows her a broad, in-depth understanding of your medical complaints.
Natasa brings to the table not only her rigorous scientific and homeopathic studies and experience, but she also shares the evidence-based practices that have changed her own life for better. She brings the wisdom and all she's learned from working with hundreds of people from all walks of life during the past ten years.
What is Homeopathy? Homeopathy is an effective alternative system of medicine that has been in use worldwide for over 200 years. It treats the individual on all levels – mind, body and emotions with the aim of helping to stimulate and strengthen one's own immune system and the body's natural healing abilities.
Why is homeopathy so popular? • It seeks to identify and address the root cause of symptoms in order to correct imbalances and find long-lasting healing that supports the body, mind and spirit as a whole and it's completely personalised. • Homeopathic medicines are free of side effects, non-addictive and not tested on animals. They stimulate one's own immune system and the body's natural healing abilities. • It's safe for babies and children and can be used safely in pregnancy and whilst breastfeeding.
Natasa works with a wide range of conditions from stress, depression and anxiety, auto-immune conditions to hormonal disorders, including adrenal, thyroid, and hormonal birth control related conditions. She has a particular interest in working in the areas of women's wellness, and mental and emotional healing all through the teens, pregnancy and birthing, motherhood and menopause. Please call us today on 02034419013 to make an appointment.