PREGNANCY AND OSTEOPATHY
Some women develop pelvic pain in pregnancy. This is sometimes called pregnancy-related pelvic girdle pain (PGP) or symphysis pubis dysfunction (SPD). PGP is a collection of uncomfortable symptoms caused by a stiffness of your pelvic joints or the joints moving unevenly at either the back or front of your pelvis.
Pelvic pain or discomfort is common during pregnancy. After all, ligaments are stretching, hormone levels are changing, and organs are shifting around to make room for your growing uterus.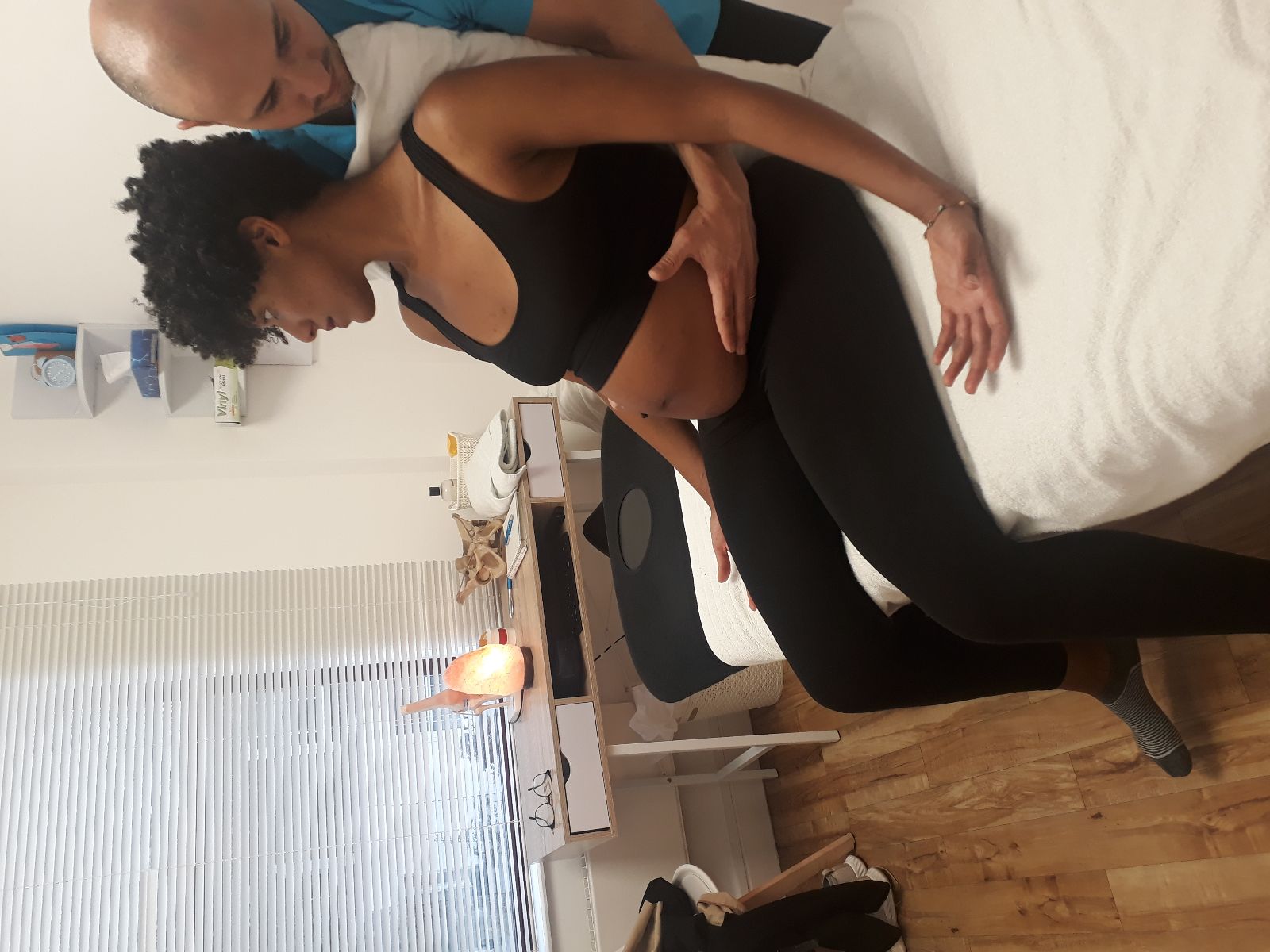 Who gets pelvic pain in pregnancy? It's estimated that PGP in pregnancy affects up to 1 in 5 pregnant women to some degree.
The pain occurs when the muscles in the uterus (womb) contract or tighten, and often feels like cramping or heaviness in the pelvic area, lower back or stomach. Despite it being a typical add-on of getting your period, if the pain is severe, it could be a sign of something more serious, such as endometriosis